Special Offers
Book Now!
Peak Offers

10% off per driver OR 33% extra race time on Wheels 30 or Wheels 60 adult race event packages booked Tuesday - Friday evenings or all day Sunday.
Wicked Weekdays

20% off per driver OR 50% extra race time on Wheels 30 or Wheels 60 adult race event packages booked Wednesday or Thursday daytimes (latest Start Time 5pm).
Club Super Specials

Club Membership is available for just £5 pp for one years membership and gives you access to all of the Club's special offers, regular open meetings and practice sessions.
36% off per driver / team OR 50% extra race time on Wheels 30 or Wheels 60 adult race packages OR £15 off Ironman / Twenty:20 adult race packages booked on any of the following dates / times featured below only:
Sunday 19th May, 4.00pm
Thursday 23rd May, 5.00pm

These dates are hot!, hot!, hot!!! and will sell out very quickly. First come, first served so when they are gone... they are gone!!! Do not delay, pick up the phone and call 0121 327 7700 and reserve your space now... before somebody else does!!!

N.B. All offers are subject to availability and conditions and may not be combined or used in combination with any other offer or promotion. Minimum numbers apply.
The Open Challenges

Speedway Dash - Wed 5th Jun
"The Open Challenge" allows individuals, small groups, first-timers and die-hard enthusiasts to meet and compete against each other and find out who really is the best driver of the day.
Our next "Open" event is Wednesday 5th June, 6.30 pm at a special Club Members price of £45 per driver on the "New International" circuit. Membership can be obtained at the circuit for just £5 pp and will last a whole year.
The event will comprise of practice, three extended race heats and Speedway Style Finals for everyone, where the winner of each group final will start at the back of the grid for the next group final. Medals and bubbly spraying on the podium for the top 3.
This event forms part of the "Ultimate Open League Challenge 2013", more details and the League Table can found on the Open League Challenge page.
Places are strictly limited so call 0121 327 7700 to book your place on the grid now.
http://www.grandprixkarting.co.uk/docs/03-june-open-event-2013.pdf
want2race - Ginetta G40 Competition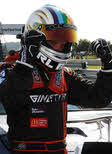 Birmingham Wheels is one of the few distinguished circuits in the UK that is holding the qualifying karting rounds for the "want2race" competition.
The winner gets the chance to take part in the final round of the 2013 Ginetta Championship racing against many other professional drivers in a fully race-tuned Ginetta G40 race car. A prize worth over £6000!
To enter, go to www.want2race.co.uk and pay your entry fee, then call 0121 327 7700 to book into one of the dates listed below quoting the Reference Number on your voucher.
Sunday 16th June, 1.30pm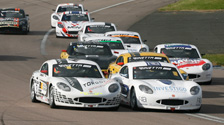 Additional practice for competition entrants will also be available on many of the above dates at a special price of £30 for 20 minutes or £45 for 2 x 20 minutes. Places are limited, so booking is essential. Please call 0121 327 7700 for more details.