Corporate Karting Events / Meetings & Conferences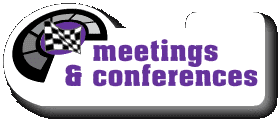 WORK HARD...
PLAY HARDER !!!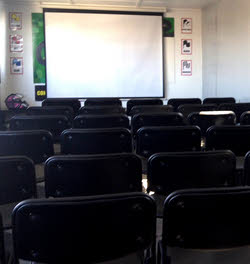 Be it a board meeting with a difference, new product launch, annual sales conference, motivating the local team or demonstrating a product to potential customers, Grand Prix Karting are here to help. More and more companies are combining a morning's hard work with the reward of an afternoon in the 'fast lane'. What better way to reward hardworking staff or create an unforgettable 'client day' than an event at the UK's most famous kart circuit. It's REAL Karting on a REAL Circuit after all!
With a choice ranging from small WIFI enabled syndicate rooms to theatre style facilities for up to 80 delegates on site (plus facilities nearby that can comfortably accommodate 300) this is a fantastic choice for that 'function with a difference'.
With ample space onsite for large machinery (we have helped launch cars and even demonstrate cranes!) this is the ideal venue to make your company and its products the centre of attraction.
Not only that, once the meeting is over or the product demonstrated, your guests become the motor sport stars of the day!

Your company will be remembered long after you have opened the last 'thank-you letter'.
For more information please call a Corporate Event Specialist on 0121 327 7700.