Teen Go Karting
Birthday Parties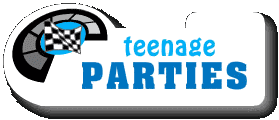 8 - 15 Years
3 Karts
(3 - 12 Teens)
£210
4 Karts
(4 - 16 Teens)
£260
How about an exciting and very different party for your budding Jenson Button?
The lucky boy or girl and their friends will enjoy the exclusive use of the 'Club' Circuit, two (or more) race karts and an instructor for one hour. Within the hour the young drivers are signed on, kitted out and briefed before taking to the circuit. Whilst the event is biased toward fun rather than instruction, each driver will receive a commemorative certificate or "real plastic gold" medal at the end.
For larger groups, time may be extended in ½ hour segments.
Minimum age: 8 years (must be accompanied) - Minimum height: 4' 0" (1.23m)