Adult Go Karting / Club Membership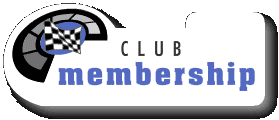 Birmingham Wheels Karting Centre is a private members Circuit.
The Birmingham Wheels International Circuit, with its illustrious heritage, is one of the most respected motor sport venues in the UK. It is not an indoor circuit but a REAL Circuit with REAL Karts.
Membership allows the Club to restrict the use of powerful race karts to responsible drivers who appreciate thoroughbred equipment and have respect for the safety of other drivers and race officials. It is a condition of Membership that all applicants agree to abide by the Rules and Regulations of The Grand Prix Karting Club and abide by all safety instruction given by Club officials. ID is required and new/provisional Members may be asked to lodge a damage deposit prior to racing.
There are many benefits to joining the Club including:
Regular newsletter
Special discounts exclusively for Members
Club Competitions
Swipe card sign-in & pit pass
All the above and more costs just £5 per annum + individual race event fees whenever you compete.