Circuits / International & National Circuits
The 'International' Circuit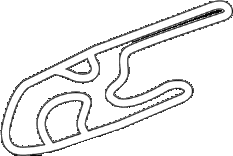 The home of the current and past British champions, this truly awesome circuit was extended in 2009 and is now, more than ever, fully deserving of its International reputation. If your only experience of Karting is of the indoor variety, one look at a fraction of this circuit will simply blow your mind.
The Circuit is stadium floodlit, and its unrivalled facilities include private parking for 200 cars, a dedicated new hospitality suite and adjoining VIP paddock, plus the very latest Clubspeed / AMB timing system accurate to one thousandth of a second. Recent visitors have included Jenson Button, Alan McNish and a whole host of celebrities.
Whilst the Circuit automatically attracts some of the UK's top drivers, the sheer size and track space make it the ideal venue for companies and groups wishing to safely accommodate drivers of different abilities and experience.
The 'National' Circuit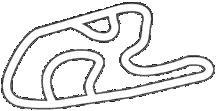 Created in 2009, the 'National' Circuit measures in at three quarters of the full circuit and presents a new challenge to the UK's most experienced racers.
By using a configuration that excludes the bridge hairpin, this highly technical circuit is ideal for drivers wanting the space and overtaking opportunities afforded by a REAL circuit at speeds slightly below those attainable on the 'International' Circuit. All the thrills and skills without the spills.
As with the 'International' Circuit, the 'National' is stadium floodlit with parking for 200 cars, and its own dedicated hospitality suite, viewing area and drivers paddock.